Arion Bank and its subsidiaries provide comprehensive financial services to the people of Iceland. The Bank's strategy is to excel by offering smart and reliable financial solutions which create future value for our customers, shareholders and society as a whole. Arion Bank places great importance on developing long-term relationships with its clients and is a market leader as a provider of cutting-edge and modern banking services. In partnership with our customers the Bank stimulates shared growth and progress in Icelandic society.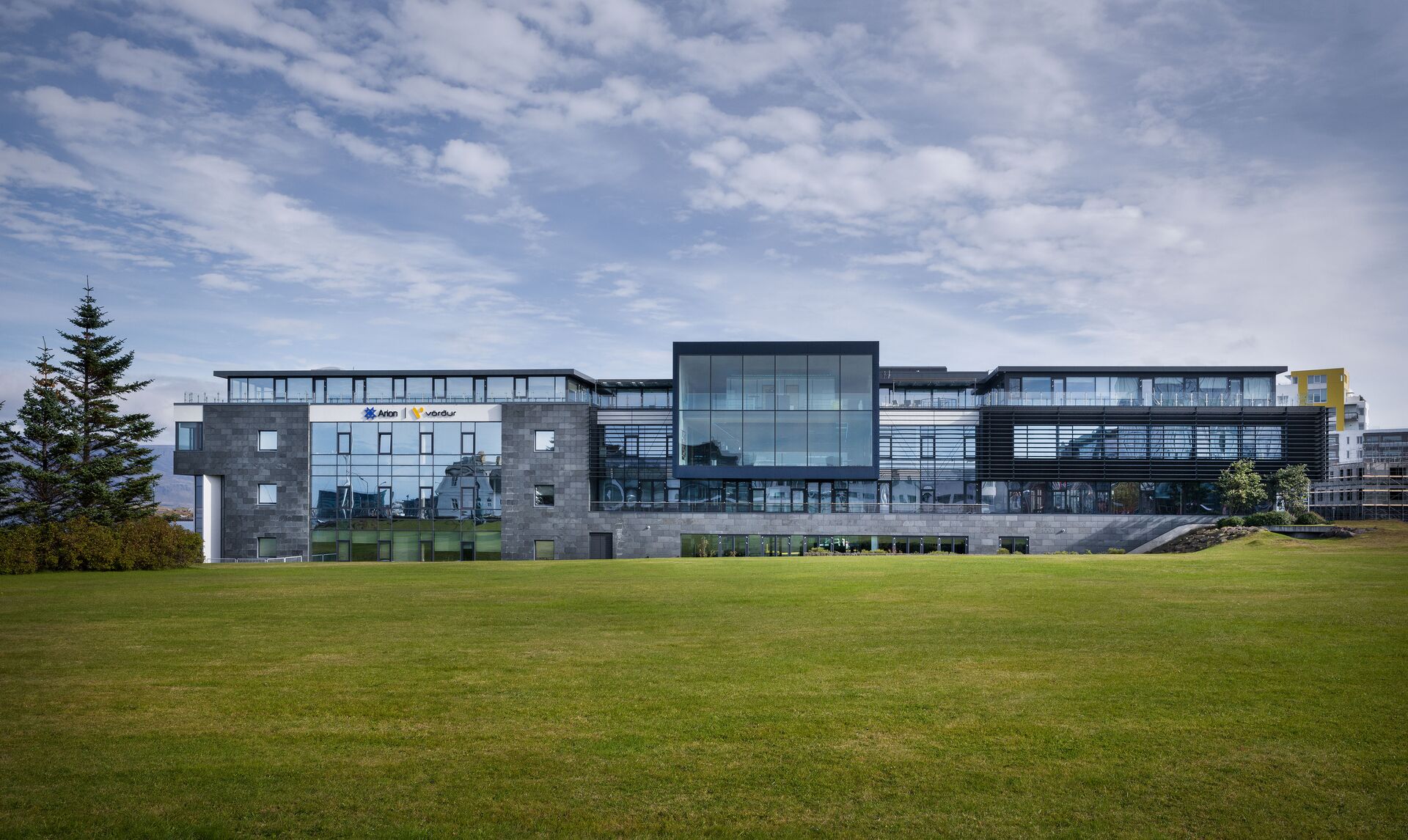 Arion Bank provides services to households, corporates, institutions and investors in three business segments: Retail Banking, Corporate & Investment Banking, and Markets. The service offering is further augmented by the subsidiaries Stefnir and Vörður. Stefnir is one of the largest fund management companies in Iceland, and Vörður is the fastest growing insurance company in Iceland, providing non-life and life insurance. The diverse service offering at Arion Bank means that the revenue base is broad and the loan portfolio is well diversified between retail and corporate customers. The high percentage of mortgage loans and the healthy distribution of loans across different sectors reduces credit risk.
The Bank is a market leader in terms of digital solutions and innovation. Numerous new digital solutions have been launched in the past few years, enhancing service to customers and making the Bank's operations more efficient, which in the long term reduces operating expenses across the Bank. The Bank's structure has been simplified and the branch network and business premises have been streamlined.
Arion Bank has adopted an environment and climate policy and has in recent years made green financial services, such as green car loans, deposits, corporate loans and mortgages, available to its customers. The Bank has issued its first comprehensive green financing framework. The green financing framework encompasses the Bank's financing and lending. The Bank has thereby pledged to use the capital it obtains under the framework on the credit markets in green loans to individuals and corporates as defined in the framework.
Arion Bank is a financially robust bank which places great importance on operating responsibly in harmony with society and the environment. The Bank places importance on paying competitive dividends to shareholders. The Bank is listed on the main lists of Nasdaq Iceland and Nasdaq Stockholm.
Arion Bank is an Icelandic bank which operates in Iceland. It also places a focus on companies in the Arctic and businesses in the seafood sector in Europe and North America.
Key services
Corporate customers
Comprehensive financial and insurance services and personalized services to meet the needs of each client.
Diverse range of investment options, financing, advisory, liquidity management, insurance, billing service and online banking.
Comprehensive advisory services and other services to companies undergoing financial restructuring.
Substantial part of the Bank's assets comprises loans to companies representing the key sectors of the economy.
Focus on personal services and gaining an in-depth understanding of what the client needs.
Markets
Comprehensive services to investors.
Capital Markets buys and sells securities, foreign exchange and derivatives for the Bank's clients on the domestic and international markets.
Asset Management invests its clients' assets in their best interests.
Arion Bank manages pension funds which administer both supplementary pension and mandatory pension schemes.
Distribution of funds managed by some of the world's biggest fund managers.
Helps clients invest in Stefnir funds, which is an independent financial institution owned by Arion Bank. At Stefnir clients can choose from a wide range of UCITS and alternative investment funds. Further information on Stefnir can be found on www.stefnir.is.
Retail customers
A total of 13 branches and service centres across Iceland.
Services are provided digitally through channels such as online banking and the app, and personal service is offered at our branches and via the call centre.
Diverse financial services such as loans, savings advice, payment cards, pension savings and a wide range of insurance in partnership with the Bank's subsidiary Vörður.
Focus on convenient digital solutions and value-adding service at our branches