Arion Bank provides a diverse range of services to clients in capital markets, fund management and discretionary asset management. The Bank's asset management service includes banking and financial services for more affluent customers (Premía), private banking, institutional asset management and specialized pension fund services. Stefnir, a subsidiary of Arion Bank, is an independent fund management company which manages a diverse range of UCITS and alternative investment funds. Arion Bank and its subsidiaries are leading players on the Icelandic asset management market, with assets under management totalling ISK 1,298 billion.
Capital Markets
Arion Bank brokers securities for the Bank's international and Icelandic clients. The Bank's team of professionals advise on and broker securities transactions on all the world's major securities markets. Arion Bank also helps clients invest in Stefnir funds and funds operated by international fund companies.
An increasing number of clients engage with the Bank for their capital markets transactions, and in recent years the Bank has enjoyed a strong position in terms of securities turnover on Nasdaq Iceland. In 2022 Arion Bank had the highest market share in both equities and bond trading on Nasdaq Iceland. In equities, the Bank had a turnover of ISK 445 billion, representing 21.5% of the total, marking the seventh year in a row that Arion Bank has the highest market share on Nasdaq Iceland. The Bank's turnover on the fixed income market was ISK 518 billion, with a market share of 19.8%. Arion Bank also had the highest market share on the Nasdaq First North market, with a 35.4% share.
Turnover and market share of Arion Bank in Nasdaq Iceland
Shifting global economic outlook impacted securities markets
The big news in the Icelandic stock market this year was its reclassification from frontier to secondary emerging market status, thereby being included in the FTSE Global Equity Index Series (GEIS). The FTSE GEIS comprises approximately 16,000 listed companies in 48 countries, both developed and emerging. Iceland constitutes 0.14% of the index. This change resulted in a substantial inflow from international index funds. The war in Ukraine and rising interest rates meant that share prices in the major global stock markets were highly volatile and the Icelandic stock market was no exception. The equities turnover on Nasdaq Iceland dropped 2% and the total market capitalization shrank by ISK 2 billion despite the fact that the financial results of listed companies were generally positive. The new listings of Alvotech, Ölgerðin, Nova and Amaroq added depth to the market.
It was a historic year on the global fixed income markets. Mounting inflation and rising central bank rates across the world tested bond investors and returns on bonds were some of the poorest on record. The turnover in fixed income trading was up 12% while the yields on non-indexed and indexed government bonds rose sharply during the year. Arion Bank issued subordinated bonds towards the end of the year, attracting much investor interest, and sold bonds worth ISK 12 billion.
Focus on product development and securities trading in the Arion app
Public interest in the stock market is growing rapidly. Arion Bank has played a major role in this development by improving public access to the market through its securities and fund trading solution in the Arion app. An ever increasing number of customers are using the Arion app to make investments.
Retail and corporate customers of Arion Bank can now open custody accounts simply and securely by signing agreements and other documents electronically. This is a key step in expediting the development of paperless banking and has been well received by customers.
Arion Bank's main objective when it comes to securities and fund transactions is to provide our growing clientele with first class service and access to outstanding expertise and solutions. Product development remains a highly important foundation for creating more opportunities for our customers to invest and diversify risk.
Fund Management
Stefnir manages its clients' assets as best serves their interests. Responsible investment, diverse investment options and thorough disclosure of information are key to Stefnir's business.
Stefnir founded four new funds during the year, two of which were for retail investors. Stefnir – Sustainable Arctic Fund focuses on sustainable equity investments in the Arctic. Stefnir – Icelandic Growth Fund Leveraged invests in domestic equity and can use leveraging and derivatives. Other funds include Stefnir – Multi Strategy Fund II which has broad investment authorizations and SÍL 2 which is an alternative fixed income fund.
Several important alternative investment milestones were reached during the year. The dissolving of SÍA I, Stefnir's oldest private equity fund, after the sale of the fund's remaining assets, and the sale by SÍA III of Reykjavík Edition hotel are projects which generated excellent results.
Despite turbulence in the markets during the year, the number of investors in Stefnir funds increased by 5.5%, the main reasons being focused market research and straightforward access to Stefnir funds via digital channels.
Asset Management
The Bank manages financial assets on behalf of our clients in accordance with pre-agreed investment strategies for each client. Asset management builds on trust and responsibility towards clients, stakeholders and society as a whole.
Total assets under management at Arion Bank and subsidiaries
ISK bn.
Sustainability and responsible investments
Arion Bank has introduced rules of procedure on responsible investment which incorporate the three basic criteria of sustainability: environment, social and governance (ESG). These criteria are used along with financial criteria to evaluate investments and inform all investment decisions.
The Bank is a signatory to the United Nation Principles for Responsible Investments (PRI), an international organization of asset management companies and asset owners. As a signatory to PRI, a progress report by the Bank's Asset Management division on responsible investment is published annually.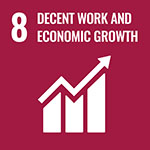 Private Banking – personal service
Private Banking at Arion Bank offers a broad range of personalized financial services for high net worth retail and corporate clients as well as funds and institutions. The service is personalized to meet the needs of each and every client. Each client has a designated account manager who manages and invests the asset portfolio according to the client's investment goals. Account managers closely monitor activity on the financial markets and make changes in accordance with an investment strategy designed to meet the client's financial needs.
Private Banking is a highly personal service where clients have an opportunity to interact frequently and be in close contact with their designated account manager. In addition to regular meetings with clients, detailed account statements are issued on a quarterly basis and clients can also get a clear overview of their investments via their online bank account and the app. Account managers also regularly call their clients to discuss investments.
Clients of Private Banking are automatically members of the Bank's Premía service and therefore get the best possible rates on deposits, loans and credit cards. Being a Premía member ensures easy access to the Bank's top advisors.
The financial markets had a difficult year in 2022, both at home and abroad and both in equities and fixed income. At the beginning of the year Covid restrictions still affected our interactions with customers. However, things changed for the better in the second quarter and this had a positive impact on our all our dealings with our customers.
Institutional Asset Management
Arion Bank provides comprehensive and personal service to institutional investors. Arion Bank's client base includes some of Iceland's largest institutional investors, including pension funds and insurance companies, with the Bank managing either a part of their investments or their entire investment portfolios.
The key focus is to offer a personalized service while applying rigorous and professional work procedures in the active management of portfolios. Portfolios are continuously adapted to ever changing market conditions within the boundaries of each investment strategy as defined by the client.
The Bank's service to institutional investors involves regular contact with clients to discuss key transactions, trends and the investment outlook. It is an important part of the overall service to help investors create their investment strategy as well as their policies on responsible investments and shareholder interaction. They also receive help on implementing and reporting on the policies.
The conditions on the financial markets made the year a challenging one for portfolios under management. Returns were, however, satisfactory and the main investment focuses were successful.
Pension fund administration and management
– digital service and enhanced access to information
Arion Bank specializes in pension fund administration and managing assets for pension funds.
Frjálsi Pension Fund, Iceland's largest independent pension fund, has enjoyed a thriving partnership with Arion Bank and its predecessors since 2001. Frjálsi offers both mandatory and supplementary savings and the fund's unique selling points are the general freedom of choice and the way in which mandatory savings accrue in the private pension, resulting in greater inheritability and more flexibility in payments from the fund. Frjálsi has enjoyed great success in recent years, receiving 14 international awards from the respected publication IPE, more awards than any other Icelandic pension fund. In 2022, nominal returns on the fund's investment plans ranged from 0.7% to – 11.2%. Approximately 25,000 fund members pay into Frjálsi and the fund totalled approximately ISK 400 billion at year-end.


Lífeyrisauki, Arion Bank's supplementary savings scheme, and the largest defined contribution fund in Iceland which exclusively receives supplementary pension contributions, was established by Arion Bank's predecessor in 1999. The fund's unique selling point is the wide selection of investment plans, a total of seven different plans plus Life Line. In 2022, nominal returns on the fund's investment plans ranged from 9.3% to – 9.8%. Approximately 24 thousand fund members pay into Lífeyrisauki and the fund was ISK 131 billion at year-end.


Other pension funds administered and managed by Arion Bank Asset Management include EFÍA, Lífeyrissjóður Rangæinga and LSBÍ.
Self-service and other digital services are becoming ever more important for pension funds. Self-service is largely offered via the Arion app and also through the funds' web-based My Pages feature. The Arion app gives customers a clear overview of their pension savings and also enables customers to use self-service options to enter into pension savings agreements and carry out all the main actions needed. These features have been very well received by our customers with the number of new pension agreements in the app exceeding expectations. The Arion app brings pension savings closer to customers and makes them more interested and knowledgeable about savings. New features will be added in the future.
During normal business hours our customers can contact pension advisors by webchat, telephone and e-mail. Meetings can be held at the headquarters or via video. Customers are encouraged to book meetings in advance to make best use of their own and advisors' time. Our customers have been very quick to embrace the new technology.
Helping our customers succeed
Arion Bank and Stefnir employees will continue to seek ways to identify and create the best possible investment opportunities for our clients. We will continue to strive to create benefits for our customers by providing excellent service, solid investment returns, a professional approach and focused risk management.